Buttonville, Ontario was once the home of ESP Studios, a recording and music production facility that contributed to the Toronto music scene in the 1980s.

Built across the Rouge River, Buttonville was a rural village, founded in the 19th century, surrounded by fields of corn and named after local land owner, John Button.

The blacksmith shop, on the north east corner of Woodbine and 16th, was built in 1860, and the two story house, was built in 1875. By the 1950's the barn had become the Village Forge Antiques. (today the house and barn are across the street being used as a school!)

In 1980, John Jones, Dee Long, Frank Watt, Noel, and many friends, family and colleagues, converted the back of the antique store into a state of the art recording studio. Thanks to the recording sessions of Magenta Lane by Klaatu, the studio survived it's first year, at a time when interest rates were over 20 percent! Miracles do happen!

The second year brought the Fairlight CMI and Lisa Dalbello, Gary O, and most fortunately, Bob Ezrin, who recorded Alice Cooper's Da Da album with Dick Wagner.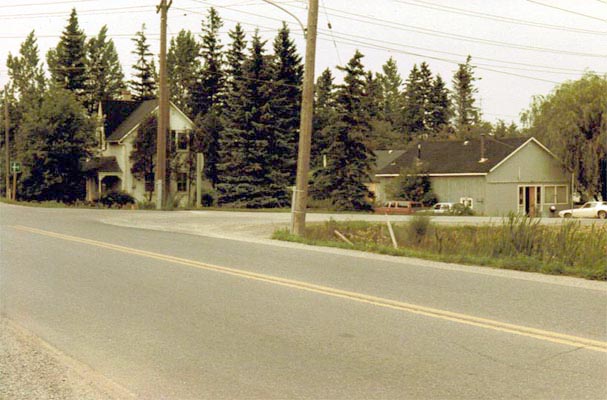 Taken from Woodbine Avenue approaching 16th. The studio is in the blacksmith shop on the right, Dalbello's Camaro in front.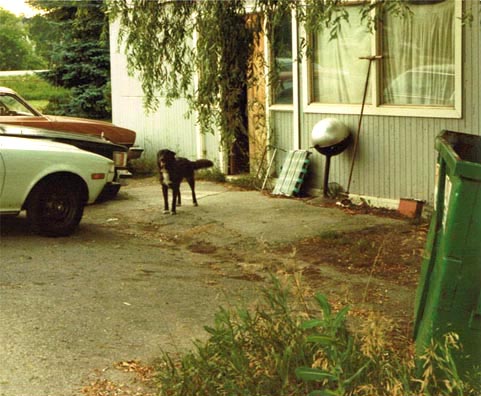 Bachus defending the front door...or thinking about Chickens!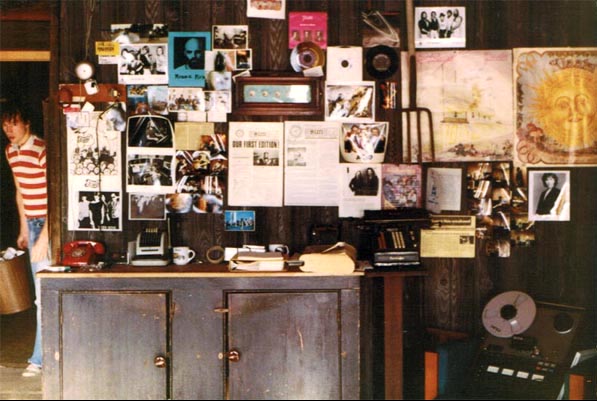 The first Wall of Shame with a very young John Clarke carrying the stolen High School rubbish bin.
Note the many expired band flyer's... Where are they now?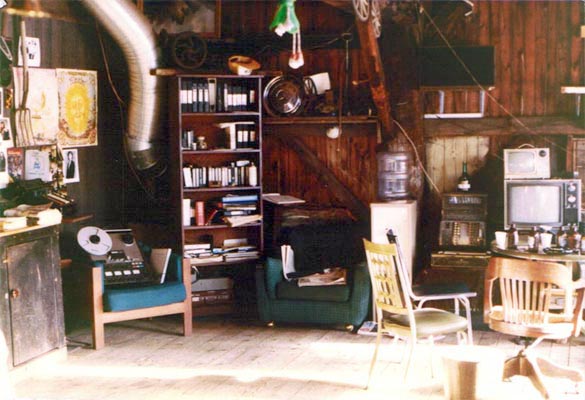 The East Wall featuring one of the first Betamax Video Libraries in a recording studio in Canada!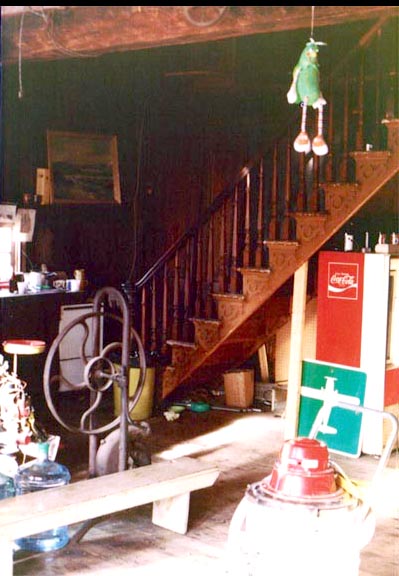 The Stairway to Heaven and the ESP Pickle...
along with a stolen airport sign, the wet vac from hell, and the infamous "coke" machine...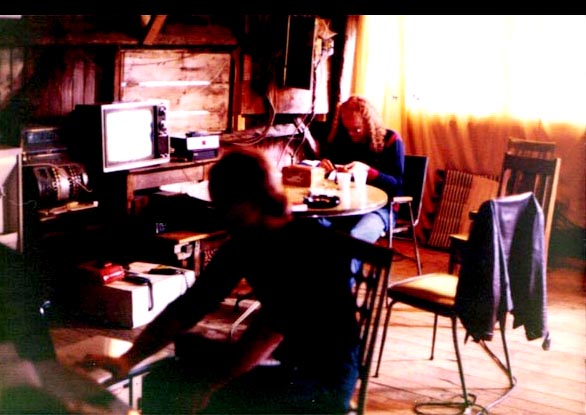 Dee and Frank at work!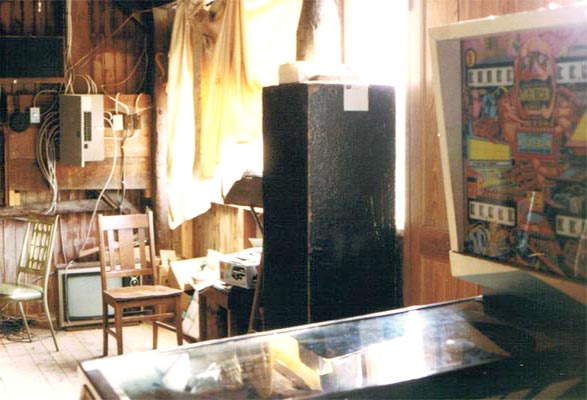 Pinball and electricity Madness!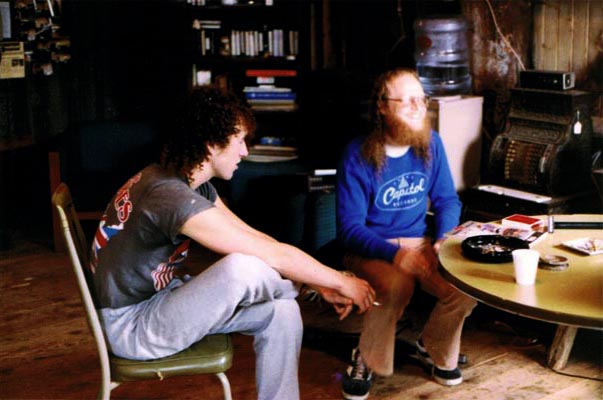 Dee and John Clark (JC), conferring at the infamous Green table & chairs, sometime in the morning (wet hair(s)?).
The 19th Century brass cash register was still For Sale!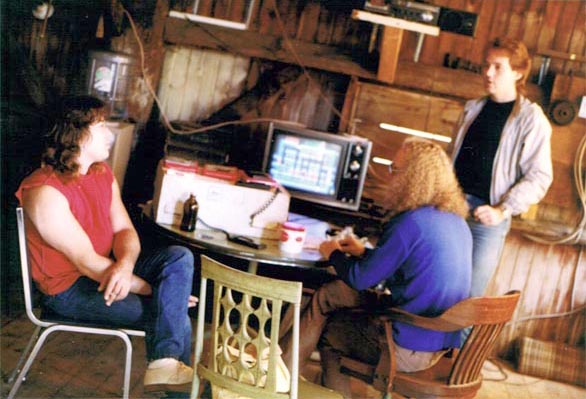 Serious video game philosophy sharing with Gerald O'Brien and Gary McCracken...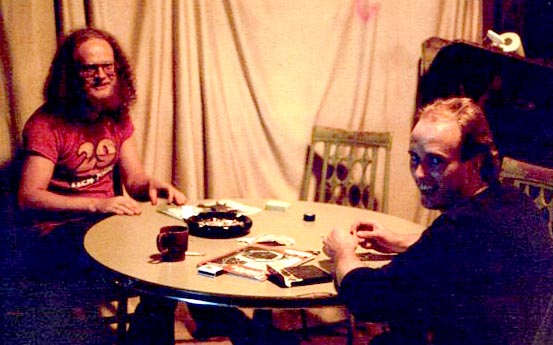 Frank Watt and Dee Long at work again!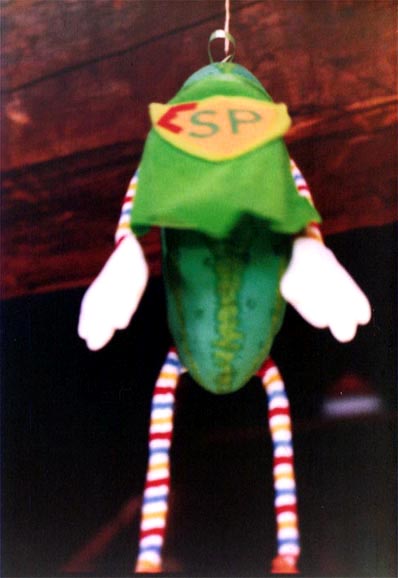 The ESP Pickle himself, hanging 20 feet off the ground in triumph!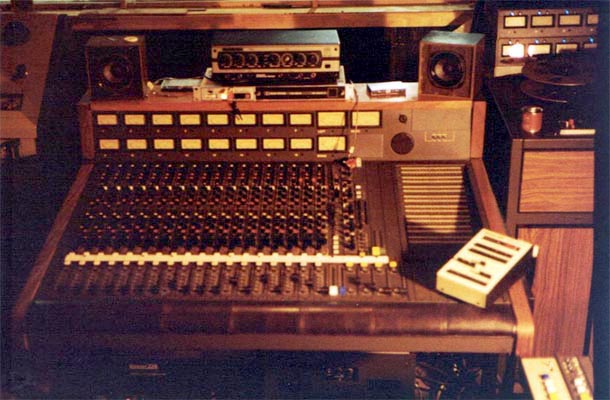 The first MCI console at ESP accompanied by the 16 track, 2 track, Lexicon and... the Roland Echo!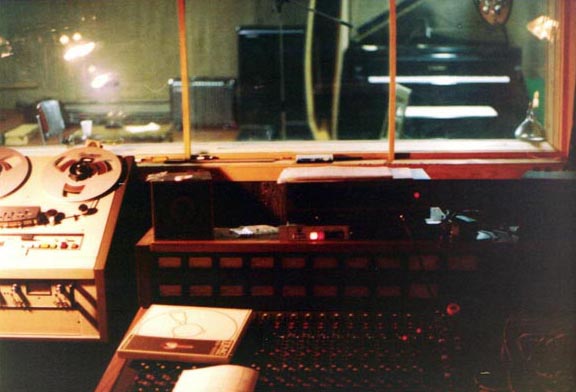 Looking through the Control Room window to the Kawai in the Studio. The 2 Track ready for the Slap!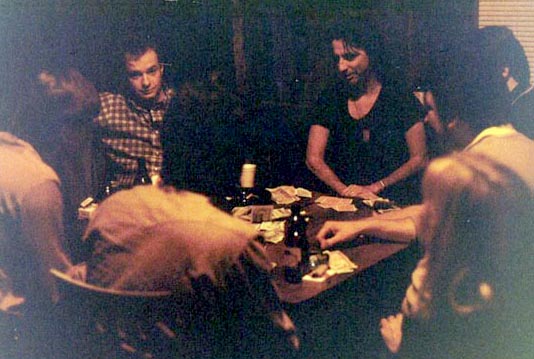 The finest ESP Poker Game in history! ( Mike Palmateer, Alice Cooper, David Darch and others...)
The first MCI console on it's way back to Jack Kirkpatrick's Teletech!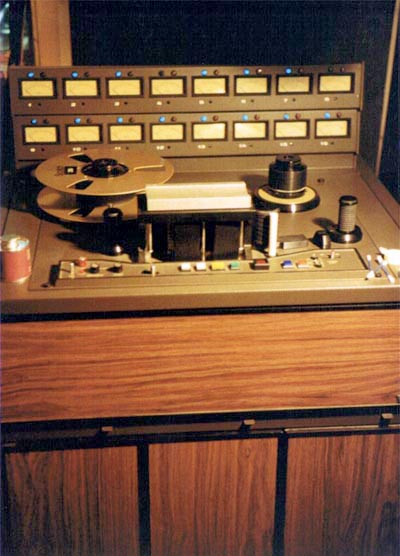 16 tracks of balls! An awesome sounding machine!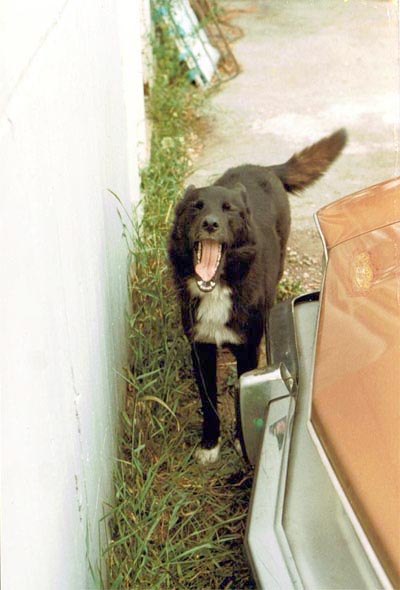 Bachus the dude, just before the chicken foot episode!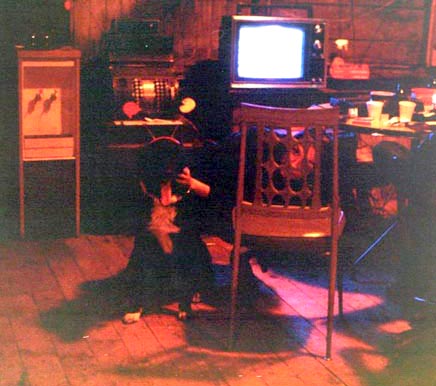 The space Bachus...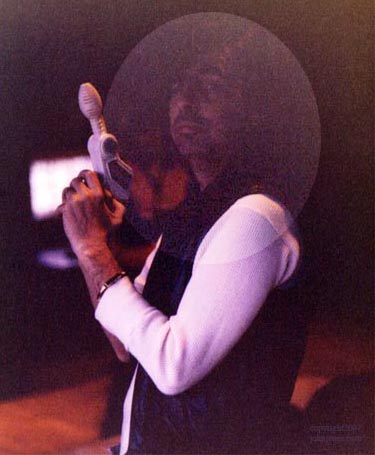 Alice Cooper, the space man junkie zapper! (during Da Da session's)
---
And so the rest will rest until the rest is posted...