June 23,1997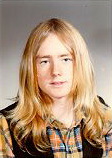 My Times



The filming of the first video from my album was completed on the weekend.
Director James Starr and DOP Andrew Watt did a great job under some very difficult circumstances. The song was State of Mind, and the filming found us on rooftops and in abandoned warehouses in downtown Toronto.
A very special thank you to Phillip Mellows and everyone at the Players Film Company for putting up with me and making it all happen!
Thanks!
We expect to have a finished version within a few weeks.
Happy Birthday to Jack Pepall, the Pep in Pepjon Music.
A great party was had by all! It was very special seeing all the gang from Big Bay, St Andrews and York Mills.
Special mention to Paul "Bun" Welsman for the party version of So Blind and of course Hey Jack!
The Album link on the music page has changed. There you will find Quicktime versions of songs from my album.
I'll be putting a new song up each week until the CD comes out. I hope I don't have to put all 14 tracks up before that happens!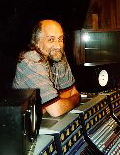 Tuesday June 24 is Mick Fleetwoods 50th Birthday!
His contribution to music has been outstanding. With the upcoming MTV show and world tour for the most popular incarnation of Fleetwood Mac due later this summer, Mick is once again set to amaze us all with his gift as one of the greatest drummers and musical directors the world will ever see!
Happy Birthday Mick! You only get better!
---


The much improved Recent Earthquake web site.
---


The Second annual Mix Magazine Golf Tournament was a great success. Our team from Sony Music Studios and Sony Pro Audio finished about 10th!
I didn't know John Denver was a golfer!
To no ones surprise, Ed Cherney and his team of ringers won hands down. There's always next year!
---


I was very upset about Olivier Panis' crash at the shortened Canadian GP. We're getting so used to drivers jumping out of their cars and running away that seeing Olivier in such obvious pain was very worrying.
His injuries were quite bad and it looks like he won't be back until next year at the earliest. Get well soon Olivier.

It seems that his accident was caused by broken suspension, not exploding tyres.
However, I now agree with Max Mosley about switching to grooved tyres next year! This tyre war will no doubt cause more accidents and strange races before the season is over. Watching Coultard and Schumachers tyres fall apart was frightening!
We can only hope that no one else gets hurt before the rules change and stop this dangerous situation!




---
"The twentieth century has been characterised by three developments of great political importance: the growth of democracy, the growth of corporate power, and the growth of corporate propaganda as a means of protecting corporate power against democracy."
Alex Carey, Taking The Risk Out Of Democracy: Propaganda In The U.S. And Australia , (Andrew Lohrey, ed.), University of New South Wales Press, 1995, Introduction by Noam Chomsky.
---
©Bayview Avenue Records Inc.