What a great week in Los Angeles. We've had unbelieveable weather. 70′s for days. Everything is green. The Jasmine is out. The Sycamores are two weeks into leafing. The air smells sweet. What more can you ask?
This past Friday, the 8th Annual Patrick J. Flanders II memorial charity golf tournament was played at Malibu Country Club. Raising awareness of the problem of Driving Under the Influence the event honors Patrick junior and all of our families and friends who have suffered the tragedy that drinking and driving causes.
After the tournament I performed Jealous Guy and Norwegian Wood with Herman on acoustic guitar and harmonies. We were followed by our AWAKE Community team leader, the brilliant Emily Richards on piano & vocal. Emily was wearing a neck brace covered by a scarf due to some overzealous head stands on the beach in La Jolla recently!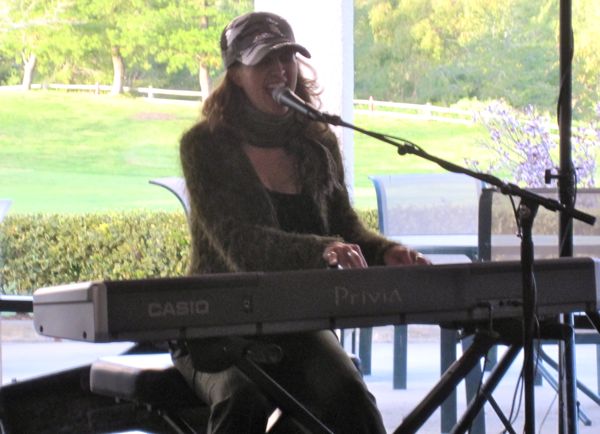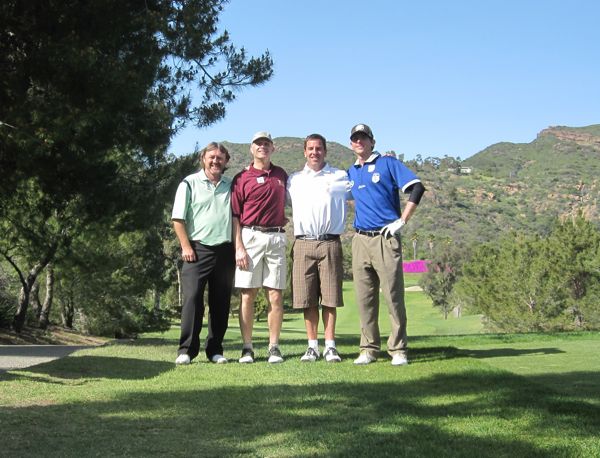 The 2010 Awake Community golf team – J.B. Jones, Dale Richards, Bob Jones & Mike Folkerds
The flowers at the back of the second green were beautiful. The camera cannot do it justice.