April 5th, 2013 § Comments Off § permalink
March 11th, 2013 § Comments Off § permalink
March 1st, 2013 § Comments Off § permalink
February 8th, 2013 § 0 comments § permalink
December 31st, 2012 § Comments Off § permalink
Another year is ending and a better one is beginning.
The past year has been very sad and very happy and everything in between.
All we ask is for a good world in the future.
Please hope for the best for all of our friends, our families, and all people and creatures on Earth.
And thank the little blue ball for keeping on spinning!
Happy New Year!
June 17th, 2012 § 0 comments § permalink
Another old photograph of mine from a trip to Oxford in the 1980s.
Looking up the text on the plaque led me to the story of Sir Thomas Bodley, and his dedication to the opening of the Bodleian Library at Oxford in 1602.
Regarding his great work in restoring Duke Humfrey's Library,  Sir Thomas said "that he felt well qualified to do this as he possessed four special attributes which would be advantageous: wide learning, wealth, many contacts ("a great store of honorable friends") and plenty of free time."
April 30th, 2012 § 0 comments § permalink
Sunday night, at the Newport Film Festival, we saw a new documentary about the Freedom Writers Diary, "a collection of journal entries written by 150 at-risk students from Long Beach, California, who were once considered 'unteachable'. Encouraged by teacher, Erin Gruwall, and inspired by Anne Frank, the students discovered a new way of expression and began to care more about history, humanity, and perhaps, most importantly, their futures."
This incredible story was helped to reality by our Music is Hope Foundation president John Tu.
November 7th, 2011 § 0 comments § permalink
In my other life…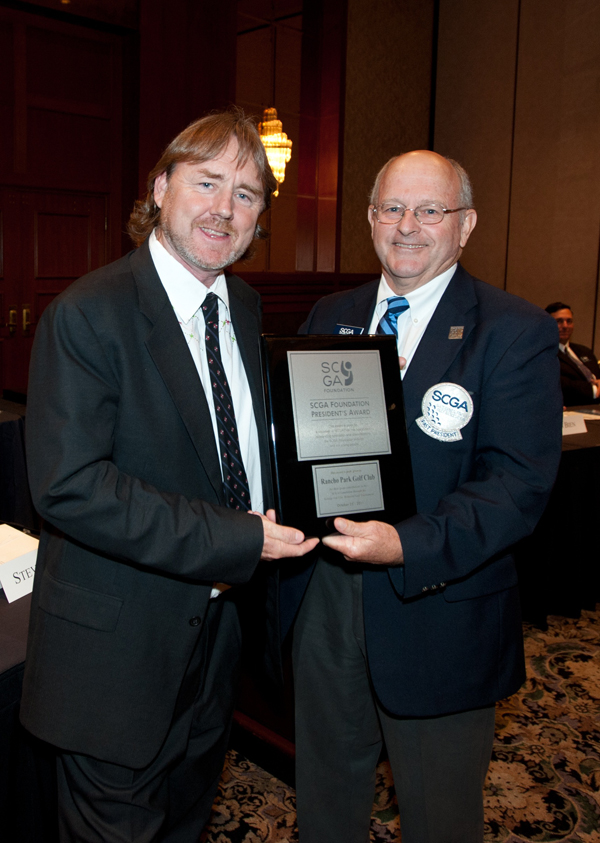 At the 112th SCGA Annual Meeting last Tuesday, Rancho Park GC was honored with the first-ever SCGA Foundation President's Award for its outstanding dedication and commitment supporting junior golf.
John Jones of Rancho Park accepted the award from SCGA Foundation President Ed Holmes, pictured above.
September 22nd, 2011 § 0 comments § permalink
It's that time of year again in Los Angeles.
Our charity golf tournament for youth golf in LA and Southern California comes up on October 24.
Click on George for more info about the 5th annual event.
September 12th, 2011 § 0 comments § permalink