August 31st, 2017 § Comments Off on Coconut (1971) § permalink

Harry Nilsson! My understanding of calling the "doctor in the morning," would change forever!
January 7th, 2017 § Comments Off on Wrapped Around Your Finger – Dan Hill § permalink
This was Mick Fleetwood's favourite song, of mine!
While we were producing Dan Hill's, Seduces Me, for Celine Dion, at the end of 1995, we recorded my song, Wrapped Around Your Finger, for Dan's solo album; I'm Doing Fine.
We recorded the basics for the song, at my Treehouse studio, in the Dell, Hollywood. I played the keys, acoustic guitar, and bass, then we overdubbed Steve Ferrone's drums at Record Plant with Steve Churchyard, and Michael Thompson's guitars, at his Cocoa Butt Studio, in the Baldwin Hills.
Wrapped was top 10 on radio, before it, and the album, were pulled from distribution, after 8 weeks! Oh well…
July 13th, 2016 § Comments Off on New Album from Warren Cuccurullo § permalink
Warren just released a great new album!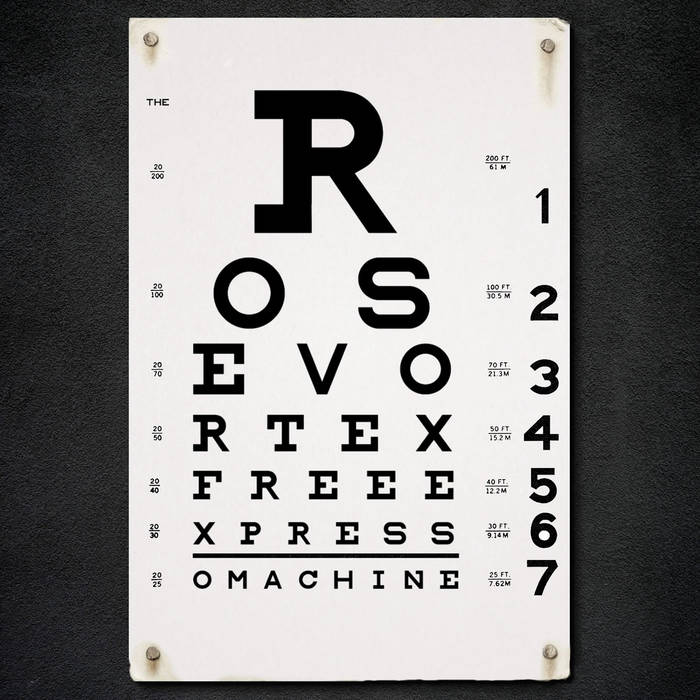 The Rose Vortex is:
Warren Cuccurullo – guitars, vocals, piano, percussion
Azar Lawrence – tenor & soprano sax
Tommy Mars – electric piano, organ, synth
Alex Alessandroni – piano, synth
Doug Lunn – bass
Joe Travers – drums
with
Munyungo Jackson – percussion
Michael Hunter – trumpet
Rachel Sierra – vocals
Mayuto Correa – percussion
and Savanah Blessing Mandel, Brigitte & Racine – vocals ('Don't Blame It On Me')
May 28th, 2015 § Comments Off on Bar Marmonte with Sally & Kim § permalink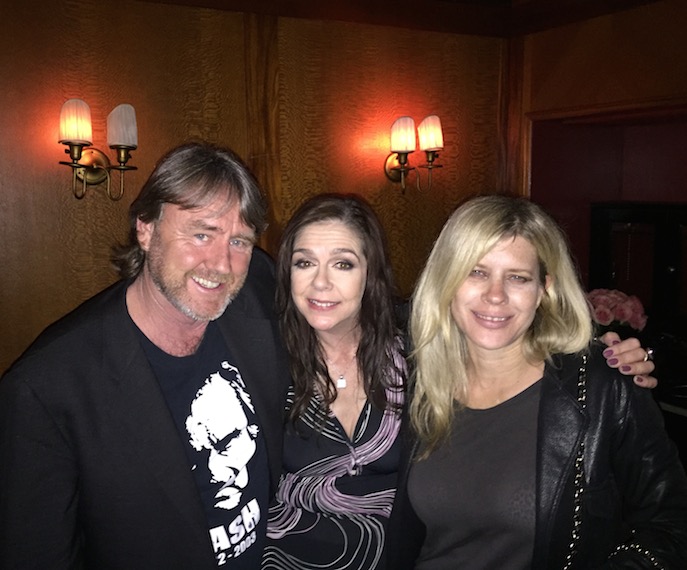 John Jones with Sally Boyden and Kim Crain – Happy Birthday Girls!
April 4th, 2015 § Comments Off on Odd Encounters § permalink
July 7th, 2014 § Comments Off on Floating on an Ocean with Robert Sarzo! § permalink
Happy Birthday U.S.A.! The Fourth of July was a blast!
Last year at this time I was in the Hampton's recovering from a mild concussion, recieved during a tennis lesson on a clay court. I tripped running backwards! Ouch!
This year we were invited to our local and very historic marina to hang with the Sarzo's on their yacht. Robert plays guitar in Hurricane and in Queensryche!
We went for an inflatable dinghy ride in the main channel of the harbour. I tweeted this photo of me and Robert at sea!
Along with friends "magic bus" Alex, on keys and loops, and fellow sailor Robert, on snare and cymbal, the three of them serenaded the entire marina, throughout one of the biggest fireworks displays on the west coast of the United States, and well on into the night, all performed on the upper deck of the Sarzo yacht.

Band on the helm!
May 20th, 2014 § Comments Off on Celebration of Syn USA Opening at Troika Los Angeles § permalink
What a grand way to say hello to the community! Bravo Syn!
Nick and Norico Wood led the celebration at Troika on La Brea avenue in Los Angeles, California.
January 26th, 2014 § Comments Off on My Grammy Week started at the Village Studios… § permalink
The 7th Annual Producers & Engineers Wing Grammy celebration at the Village Studios honoring Neil Young was a special night.
I shot this short clip of the introductory part of Neil's speech to show the atmosphere in the ballroom. It was fantastic!

And then Dave Mathews came out and played a couple of Neil's songs.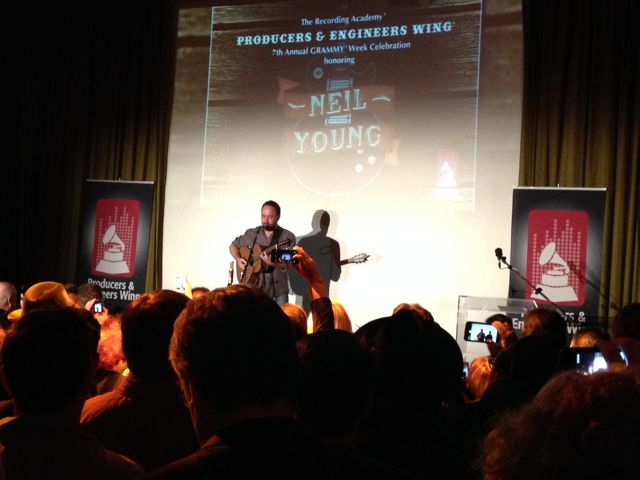 And here is one of the traditional photos many of us take at these events.

January 1st, 2014 § Comments Off on Long Time Sun, Davinci and Jones § permalink
This is a great combination of clips from the various studios we had use of in the 00's. Many shots of Drumroll and Orange studios.
We wrote the music using traditional lyrics. May the Long Time Sun Shine Upon You!
January 1st, 2014 § Comments Off on Somebody's Fool, James Albin § permalink
I was lucky enough to be producing this dude back in the 00's. James Albin is a cat!
And Steve Ferrone on drums, and Sean Halley on lead guitar!
I'll look for the recording details on this one…in the meantime, enjoy the video! (is that Peter Zimble on guitar?)